Digital fashion marketplaces
After a rather historical look at digitization in the fashion industry and introducing some disruptive (purely) digital fashion houses, I would like to continue this series on fashion marketplaces. Most of the existing fashion marketplaces deal with physical objects, but a new cutting-edge wave of emerging ventures is already addressing the unique needs of fashion houses that market their clothing solely as NFTs digitally.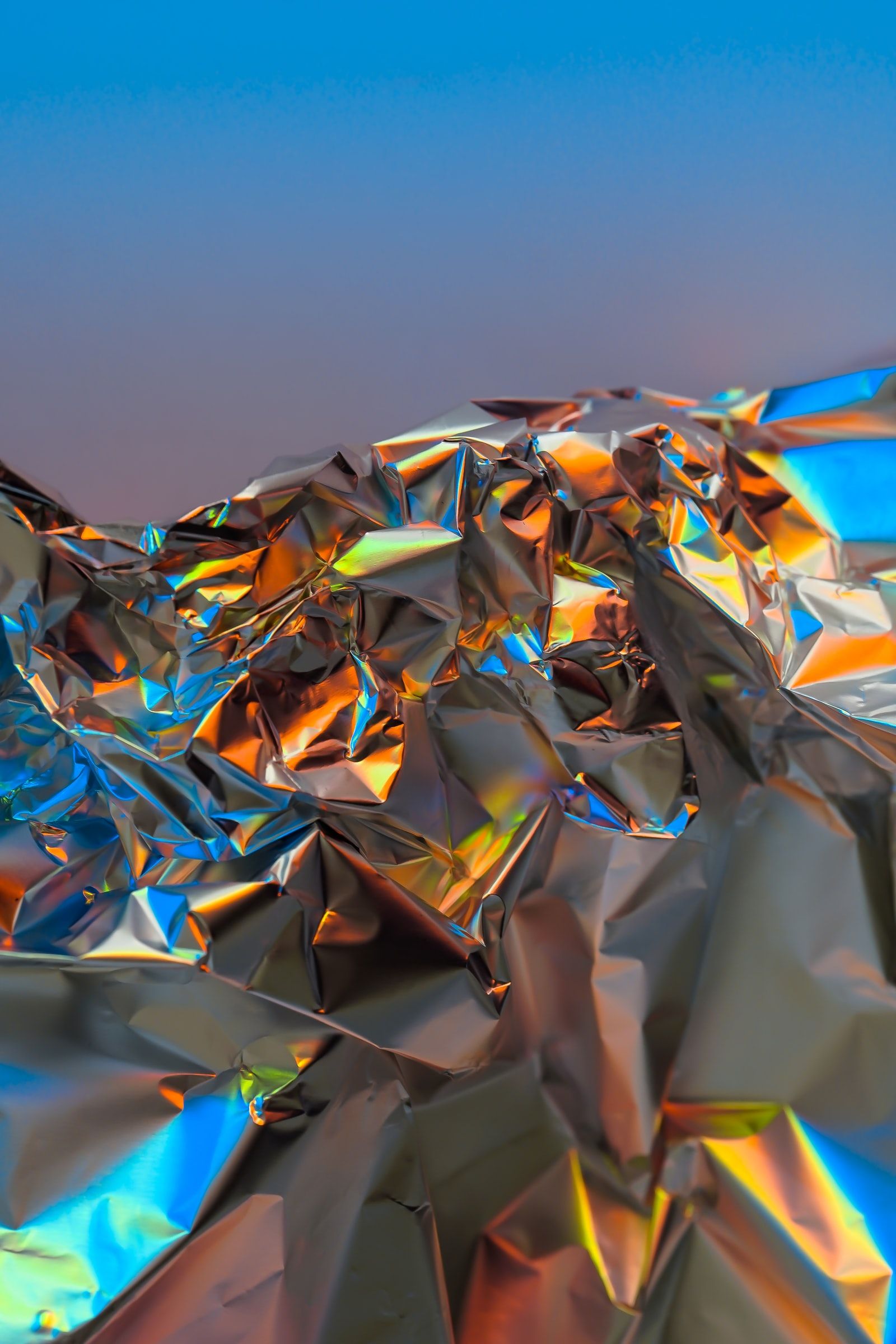 THE DEMATERIALISED
The Dematerialised (DMAT) is a dCommerce boutique and Web 3.0 marketplace founded by Marjorie Hernandez de Vogelsteller, also co-founder of Lukso, and Karinna Nobbs, a futurist and entrepreneurial educator. Both women happened to cross paths at a fashion sustainability conference in the summer of 2019 when Nobbs developed Hot:Second, a digital fashion pop-up space that invited customers to trade physical products for a digital fashion experience.
As of April 16, 2021, an earlier drop on the Dematerialised marketplace has been made by RTFKT x THE FABRICANT. The "gender-fluid" NFT collection, titled "RenaiXance," is aimed at "redefining the meaning of street-culture in the digital age." As the creators declared, "This NFT collection offers the community a chance to own a part of the history of digital fashion. It was a dream come true to secure exclusivity for this drop with the two leading brands in this space." The outfits designed by THE FABRICANT embody a notion of fluidity and protection. For the design team, this was prompted by the discovery of how diverse, yet still gendered and oversexualized, game characters are. This new wave of fashion reconstructionists (creatives who take garments apart and put them back together) has also been a major source of inspiration for a corset piece and overall styling. Their concept references the importance of interrogating outdated beliefs and questioning broken systems. RTFKT's hyper-futuristic pair of sneakers finish off the look, mixing medieval and ancient aesthetics with a punk mentality to create a more rebellious spirit for the modern era.
For 48 hours only, the NFT collection was accessible on the marketplace for invitees. The collection sold out in 11 minutes.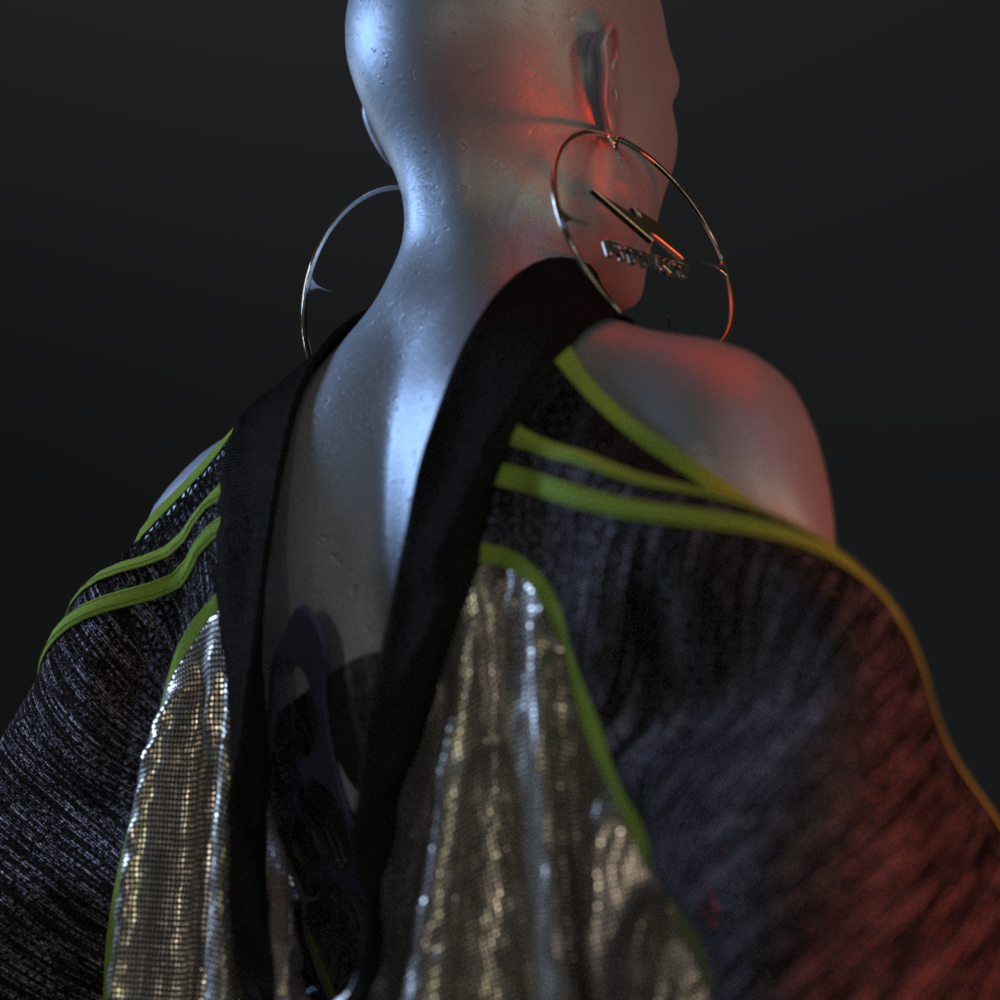 48 hours following their show at Copenhagen Fashion Week, Soulland has announced the release of the "Penelope suit" as a part of their SS22 collection, which is available as NFT in collaboration with DMAT as their fourth drop.
The NFT will take advantage of the LUKSO solution, where the suit will reflect the collection's fabrics and prints in a fully digital environment. With two of the three NFTs for sale being released with their respective design patterns, the underlying concept behind the action is to encourage boundless creativity and democratize design process. Effectively, this implies that collectors who invest in those garments are able to recreate and customize (in a non-commercial capacity) the iconic design of the Penelope suit, assuming they have the capabilities and the desire to accomplish this. For a fashion brand like Soulland to share their intellectual property in this manner of innovative experimentation is highly commendable.
On September 3, DMAT officially announced its fifth drop - featuring a collaboration with iconic fashion designer Karl Lagerfeld.
DressX
Daria Shapovalova and Natalia Modenova initially began a company for influencers to dress up in real-life backdrops. As is typical for new ventures, their initial approach morphed; they shifted their business model to a purely digital marketplace. Not only that, they gained attention with items like their Space X-inspired collection, which was endorsed by CEO Elon Musk.
More than 600 items featured on DressX originate from digital-only fashion houses as well as traditional fashion brands which have created digital representations of their designs. While thirty percent are from in-house designers. About half of the clientele is between the ages of 25 and 35, reports DressX. Clients can look through their digital-only fashion just like any other traditional fashion marketplace. The distinction here is that you upload a private photo, and digital tailors then customize the selected digital garment. Depending on the complexity of the garment, this service from DressX costs between US$ 25 and US$ 200 and offers both static and moving versions.
One of the platform's more recent enhancements includes a mobile app, available in the App Store for example, that lets shoppers use their camera phones to test AR looks like a flowered bucket hat with DressX logo (US$ 1) and a couture crinoline dress designed by Clara Daguin and embroidered in glass beads and interactive LED constellation lights (US $110).
In August 2021, FARFETCH has announced on LinkedIn a partnership with DRESSX to digitally dress their global community of influencers. DressX digitized 20 of their pre-ordered looks from the most recent collections from Off-White, Balenciaga, Palm Angels, Dolce & Gabbana, Khait, and Nanushka, among others.
During April 2021, DressX collaborated with designer Gary James McQueen, a nephew of the deceased Alexander McQueen, to digitally bring his "Guiding Light" runway collection to life for real-time purchase on the website and in the DressX virtual store in the Metajuku district of Decentraland ( commercialized by Republic Realm; see article).
In the July 2021 seed funding round led by The Artemis Fund and Alpha Edison, DressX raised $2 million to invest in technology, marketing, and partnerships. There is further funding from Unlock Venture Partners, One Way Ventures, Signal Peak Ventures, TLF Ventures, Startup Mavericks, and strategic angel investors.
The first DressX NFT collection was released in August 2021 and featured three virtual garments based on Elon Musk's space innovation company SpaceX. The company is therefore working with "Crypto Bank" crypto.com and leveraging its new NFT marketplace to exclusively sell its garments alongside other products from Snoop Dogg, Aston Martin, Boy George or KLOUD.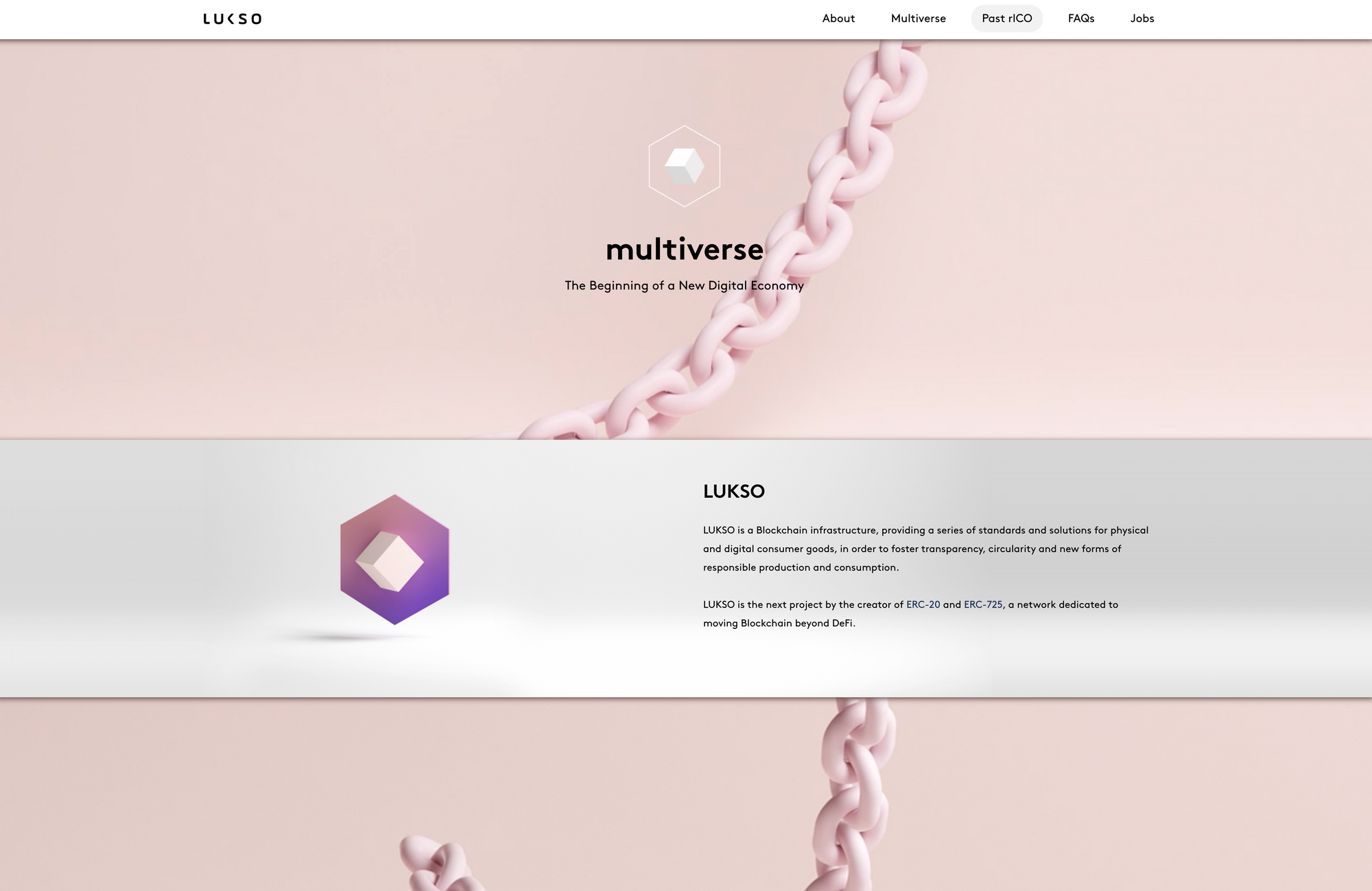 Digital fashion blockchain infrastructure
Clearly, these types of marketplaces generate specific use cases that bring not only new opportunities but also new challenges. Therefore, (very different) ventures have arisen to define new standards, technological solutions, and a general strategic thinking to eliminate identified burdens.
LUKSO
LUKSO is a blockchain infrastructure that provides a set of standards and solutions for physical and digital consumer goods. Founded in September 2017 by Marjorie Hernandez and her husband Fabian Vogelsteller. She is an architect, who has worked with globally-renowned artists and established and led EY's innovation lab in Berlin, Hernandez de Vogelsteller and her husband have impressive blockchain pedigrees. Fabian Vogelsteller has also been the author of ERC-20 and ERC-725 and a former Mist, web3.js and Lead Ðapp developer of Ethereum.
LUKSO's founders imagine an "Internet of Blockchains" - where multiple blockchains fulfill a variety of purposes for diverse communities. The LUKSO solution wants to establish itself as the de facto open standard for the creative industries, empowering creators and developers alike to build and participate in a new digital economy.
On April 20, 2021, Fabian published an article on Medium detailing the architecture of the mainnet and its progress.
At present, the universal profile of digital identity community based on IPFS and ERC-725/LSP-3 protocol developed by LUKSO has been launched.
As if that isn't impressive enough - LUKSO has pioneered the Reversible ICO, also known as rICO, a disruptive new form of ICO. With an rICO, investors reserve tokens that are then automatically purchased over a set period of time. Throughout that period, the investor is able to choose when to redeem the tokens that are remaining within the reservation period and exchange for the corresponding amount of ETH. The Reversible ICO has been reviewed by BaFin (wonderful German article describing the regulatory barriers from a legal perspective), the highest regulatory authority in Germany, and is in compliance with German securities law, giving the controversial ICO mechanism new on-chain investor protection.
DIGITALAX
DIGITALAX has the intention to develop a Web3 Digital Fashion Operating System (DFOS). To do this, they want to come up with optimized architecture for creating 3D digital fashion that can be deployed directly in any media layer (games, VR, other live 3D content environments).
Not just a proof of concept, DIGITALAX has partnered with Polygon, formerly Matic Network, to launch "a hybrid digital and physical fashion line." The collaboration focuses on the idea of non-fungible tokens (NFTs) as memes "that are a gateway and an integral part of the sustainable digital metaverse." This collection will be distributed first as physical pieces, each with a corresponding claim ticket for a digital inventory (and wallet), followed by a series of NFTs minted on Polygon.
Out of the dozens of initiatives that have been kickstarted Fractional Garment Ownership is another important NFT creative challenge that DIGITALAX has innovated on. By using the ERC-1155 token standard, fashion brands and designers can contribute to and leverage unique libraries of fashion design patterns, materials and, textures.
Final Thoughts
Not only will existing digital marketplaces be disrupted by the supply of fashion houses meeting a new demand from their aficionados, but also by the need to bridge gaps between the two to ensure a seamless and easy experience. We probably won't crave a Nero-esque approach to "burn down" existing market players – the big question will be whether they can quickly adapt to the coming demand. If not, more market disruptors may come on the scene, making NFTs more accessible to the mainstream buyer.
Recommended further research
---
The website and the information contained therein are not intended to be a source of advice or credit analysis with respect to the material presented, and the information and/or documents contained on this website do not constitute investment advice.