The NFT market has exploded in the months, shifting from the art world to fashion and real estate. And while many NFT marketplaces, including OpenSea and 888, are not primarily focused on art, a variety of more fashion-specific marketplaces have emerged to back their offerings with investment. For instance, Mintable received US$ 13 million in funding (lead by Ripple, NFT investment fund Metapurse, Animoca Brands, and Shutterstock executive chairman Jon Oringer) on July after partnering with fashion brand A Bathing Ape, and 3D fashion design company 3D Robe launched its own fashion-specific NFT platform, neuno, in June 2021 along plans to launch five luxury brands this year.
In the second article, we have a closer look on some of the digital fashion houses. A third article about digital marketplaces, related blockchain infrastructure and certificates will be coming soon.
You can in addition read: An ode to digital fashion: a historical perspective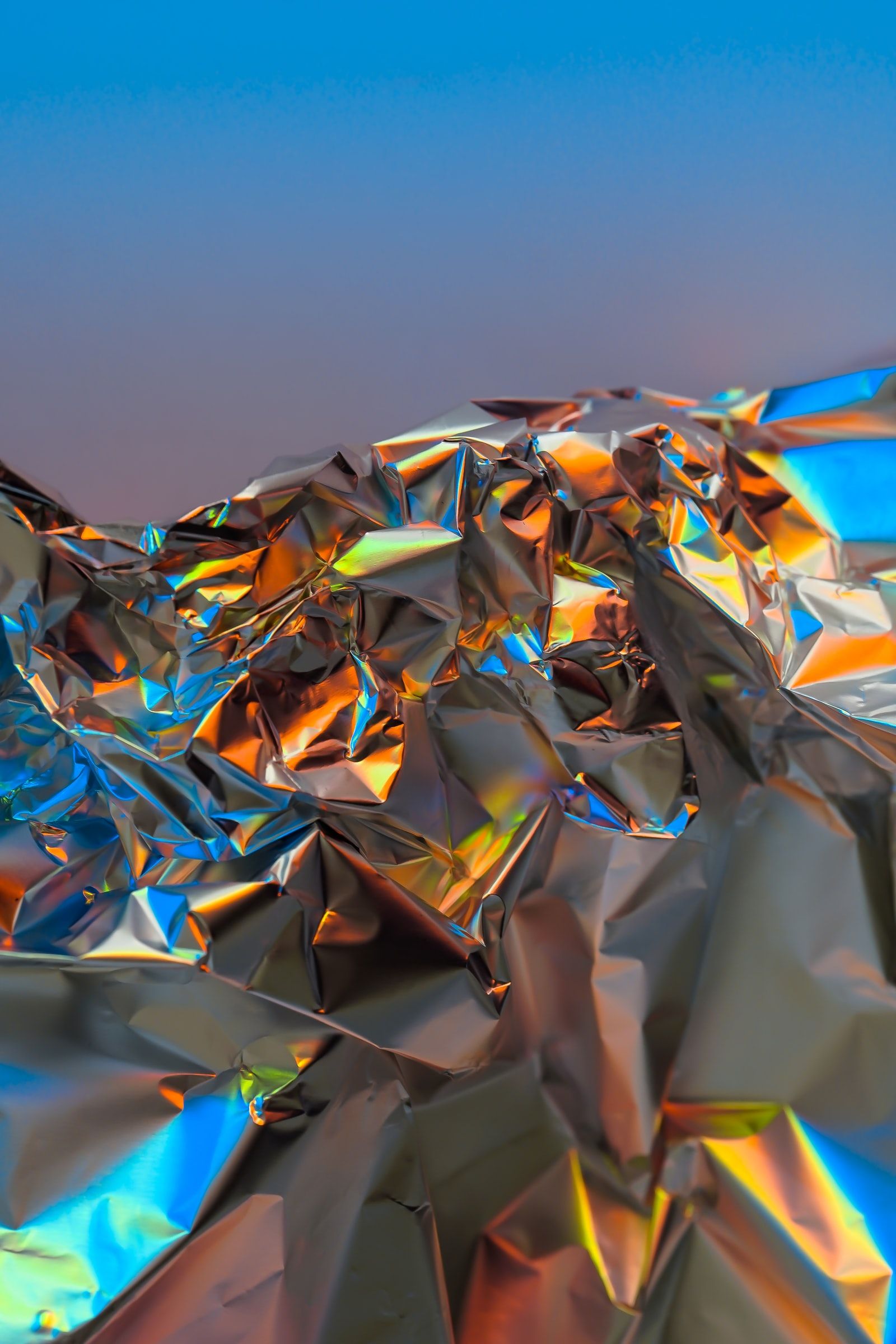 Picture shirts made from glycine flowers which remain fresh eternally, chinos made from severe PVC pipes, and fiberglass slippers fitting everyone's feet from now on. So of course the fashion world is all about NFTs: For an industry which is obsessed with authenticity and exclusivity, a token which ensures precisely these characteristics absolutely does make sense. Manufactured using 3D software programs such as CLO and Blender, digital garments are realistic garments designed and rendered from images. And these are just a few examples from the plethora of new ventures to come.
RTFKT
RTFKT (pronounced artifact) officially launched in January 2020 among a trio of creatives - Benoit Pagotto, Steven Vasilev, and Chris Le. Prior to that, the startup initially began posting content and generating digitally manipulated images to share on their Instagram feed. Air Jordans magically appeared to float in response to a Gucci monogrammed Infinity Gauntlet; Kanye West and DJ Khaled showed up side-by-side in blown-up, pimped-out shoes; and a PlayStation 5 sneaker was introduced. While the shoes seemed to defy all logic (and in many cases border on the intellectual property of existing sneaker brands), RTFKT's posts rapidly attracted a sizeable audience fascinated by such virtual products that desperately wanted them.
From RTFKT's many endeavors – FEWOCiOUS (also distributed through Christie's) and RTFKT have teamed up. The iconic 18-year-old artist and the next-gen sneaker studio have released a set of collectible sneakers on Nifty Gateway. The "We FEWO WORLD Open Edition" contains three physical sneakers, each of which corresponds with a digital token. Doing so has clearly demonstrated the possibilities of NFT technology. Beyond the physical sneaker being a collectible that can increase in value, the NFT associated with the product is an asset in its own right. You will aslo find current owners re-selling on OpenSea.
To celebrate Chinese New Year, the brand designed a unique virtual sneaker made of pure gold, which was auctioned on Chinese digital marketplace Treasureland. It was ultimately sold for 15.75 ETH and up for auction at ETH 35.
"METAJACKET" is a set of one (OG) + four new wearable digital garments. It is an oversized puffer jacket equipped with mechanical anime ears and gauntlets, dynamic screens and a floating necklace. Included in the package is the representative NFT and an exclusive Decentraland skin.
The other four artist skins for sale, created by artists Retrocoin, Toby Evans, Zaid Kirdsey and VIII, are also available as unique NFTs. Like the "OG," each skin comes with the representative NFT, the exclusive Decentraland & The Sandbox skin plus DressX Try On for augmented reality purposes.
The "METAJACKET OG" NFT was up for auction at SuperRare. The unique "METAJACKET" artist skins were auctioned on Digitalax.
Finally, I recommend checking out the NFT Project Showcase with Whale Shark & RTFKT to dive deeper into the rabbit hole and learn about more projects.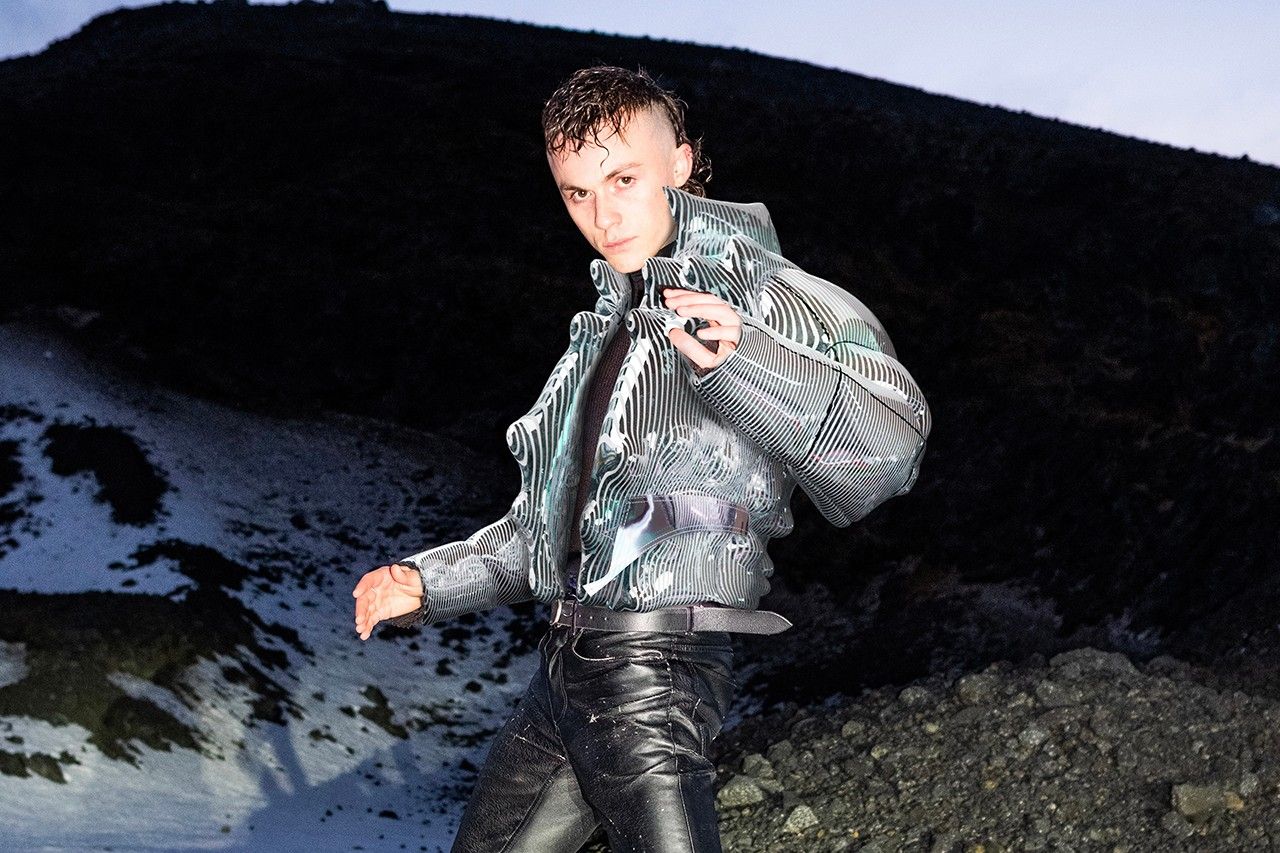 Tribute Brand
Tribute Brand was founded in 2020 by Gala Marija Vrbanic as a "platform for contactless cyber fashion" headquartered in Croatia. Drawing inspiration of the gaming world and its massive legions of virtual avatars, the fashion house crafts otherworldly designs of wildly unusual pieces with bold silhouettes and eccentric shapes. Just imagine holographic balloon-like ball gowns, levitating alien green colored trench coats, and second skin metallic tops. All of which are otherwise looks that simply wouldn't be feasible due to a series of logistical problems - gravity.
In its early stages, Tribute Brand gained exposure on Instagram as creatives such as Nicola Formichetti and Prince Dru featured their new digital products.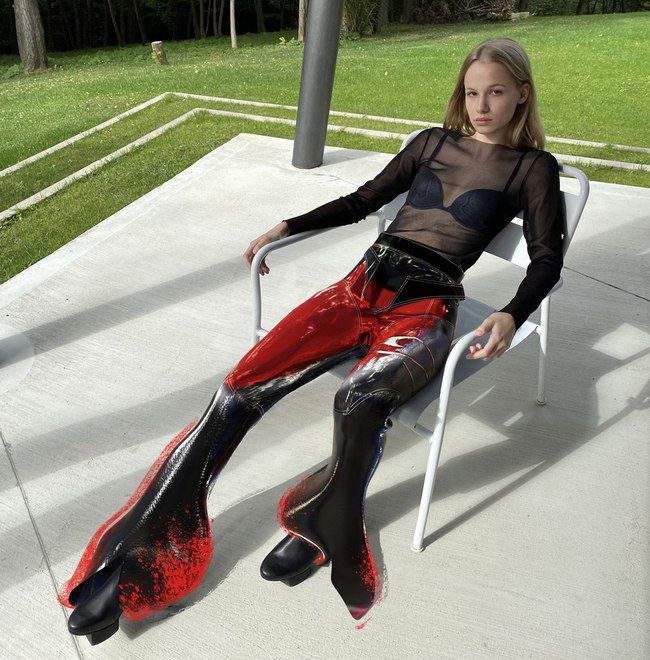 Joining Tribute's burgeoning roster of accolades is its latest exclusive collaboration featuring two of the largest brands in the world of luxury fashion – Jean Paul Gaultier and Sacai. For the duo's couture show, held in Paris on July 7, Tribute designed a tantalizing transparent jumpsuit worn by Symone and South Korean musician CL.
Tribute Brand on its website features a collection of "cyber fashion". For the moment, most of the garments are currently limited to 100 uploads, which means they will be sold out once they reach this number and no more supplies will be made available.
Also, the team of people behind Tribute Brand allows for an easy way to order a custom piece based on personal measures. Once a customer's image is added to the shopping cart on their website, the team digitally customizes the cyber garment to the customer's figure.
If a person happens to have an idea for a digital garment or wants to transfer something physical into the digital world, the TB Taylor Made Cyber service can help.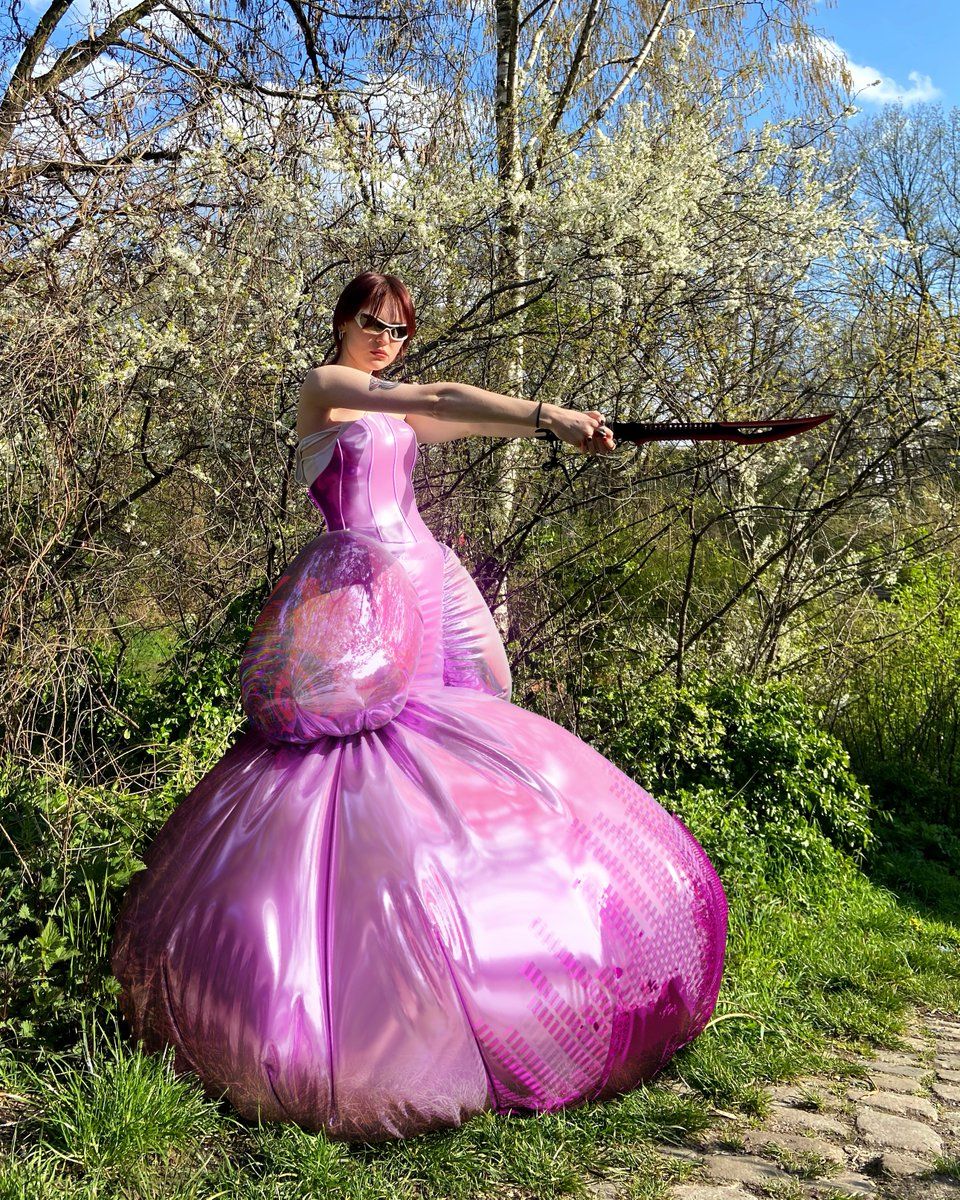 On June 18, 2021, Tribute Brand released cyber fashion garments as NFTs, exclusively through The Dematerialised (DMAT) platform. The drop was called "The Real Deal" (press release) and represents "the metamorphosis of fashion through different aspects of physicality and reality". There are six NFTs available, derived from two iconic garments which undergo three metaphysical transformational changes, each is accompanied by different real-life utilities for the buyer.
The first phase is the "past", in which the NFT was sold as a 1/1 custom-made physical garment. It is made of high-tech materials, with an emphasis on protection, and its shape is determined by function without considering fashion. It was depicted by an audio file that exposed its visual form only when physically handed over to the owner.

The second design was the "present", which is in digital form. The silhouette retains the functional principles of the physical garment, yet the fashion segment is added by enhancing the shapes and textures that improve the visual experience. It could be worn in the photos by TB Premium Fitting Service.

The third is the "future" state, represented in a real-time AR form, visually abstracted from the previous silhouette, which was determined by the functional aspect of the clothing. What remains is fashion alone, which is not dependent on anything: fashion is liberated and transcended into a new level. Its owner can wear the item as a real-time AR skin via Tribute Brand's YCY mobile app.
The Fabricant
The Fabricant's objectives in its own words "… to envision a future where fashion transcends the physical body, and our digital identities permeate daily life to become the new reality."
In an earlier article I wrote about "Iridescence" as a starting point on their efforts. Nevertheless The Fabricant is constantly pushing the boundaries and lately announced "The Studio" Season #0 – a possibility to co-create with a curated group of creators, brands and designers. Currently 50 invitees are busy co-creating it's debut collection and minting limited edition fashion NFTs. The royalties are equally split across all creators involved.
This contributes to their belief that collaborations will take place in real time across the planet, digitally interconnected to create works involving multiple people, giving everyone the chance to be recognized and monetize each effort in the long run.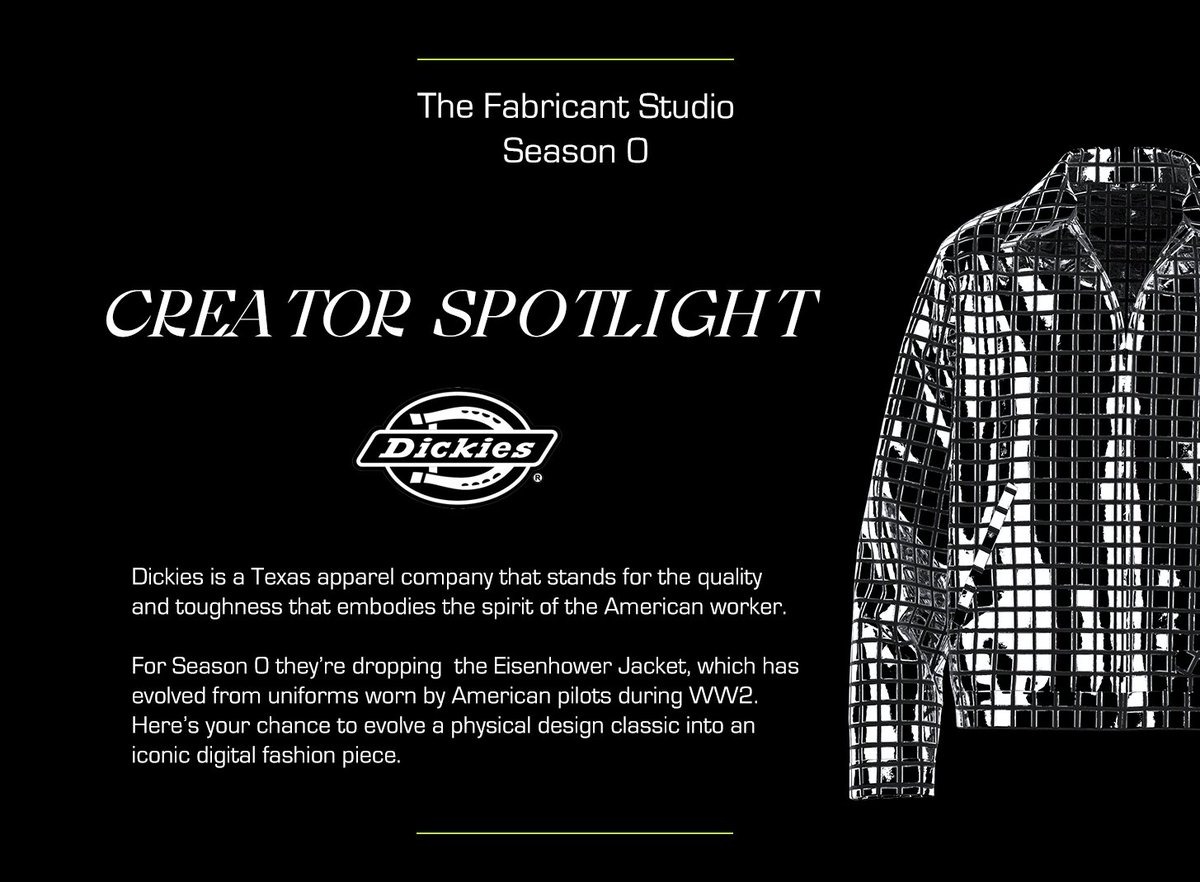 Another key 2020 project was LEELA, in which digital design agency Your Majesty and The Fabricant teamed up to create "the world's first all-digital fashion platform: LEELA."
The beta platform empowers its users to create their own digital replica and try on digital garments in a non-physical world of digital fashion.
The platform's overall vision is to supersede any physical shopping experience and allow their users unlimited self-expression by designing multiple selves and outfits to express their personalities. Simultaneously, it provides a new space for brands to market their digital-only collections in more creative and sustainable ways. This allows brands to sell fewer physical items, produce less, but keep profit margins the same.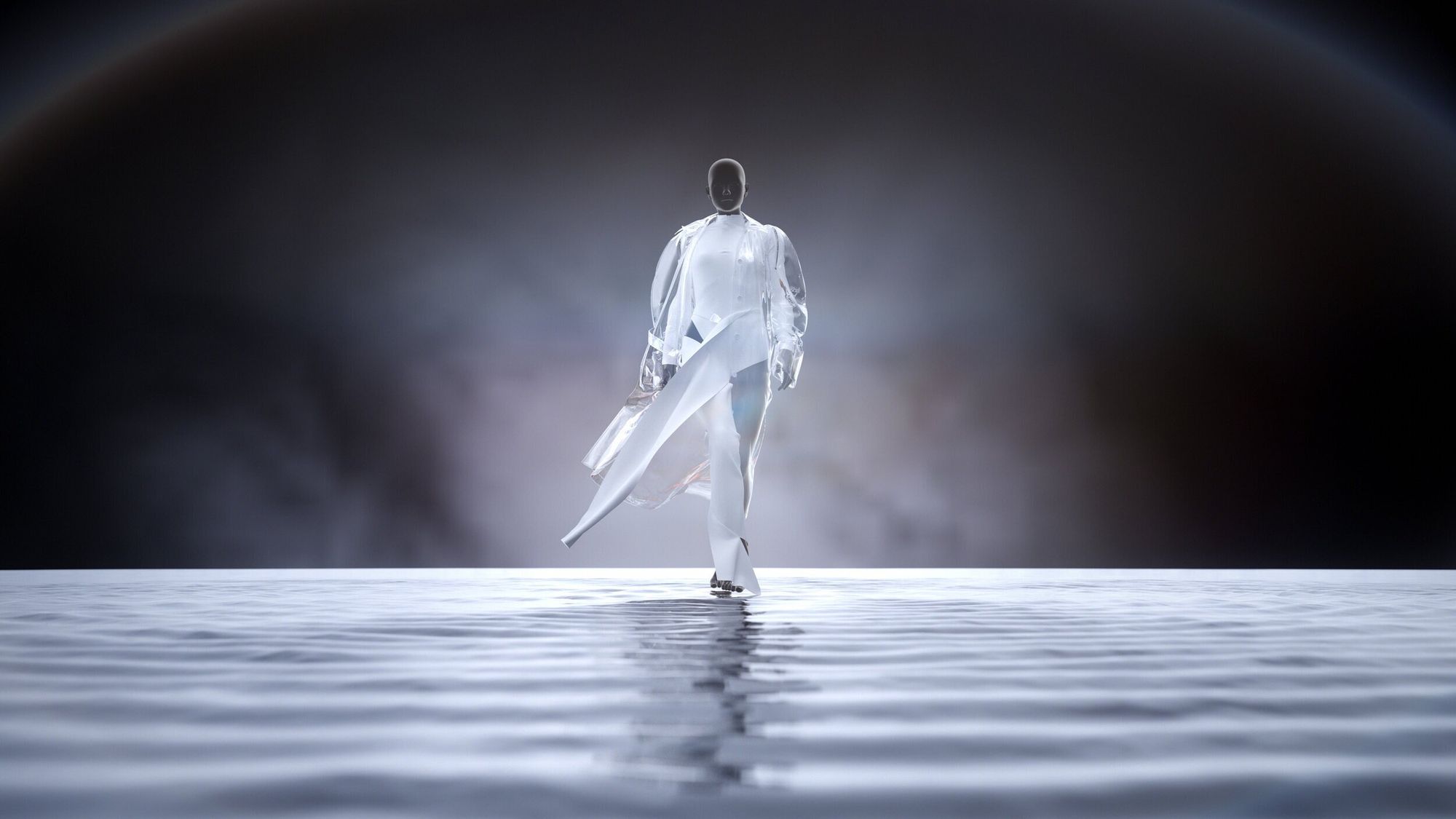 On July 2021, The Fabricant and Star Atlas, a blockchain-powered metaverse and gaming experience, collaborated to host a digital fashion design contest to apparel one of the main characters in the game, a member of the Ustur species.
The Ustur are a race of androids spawned by an advanced, multi-generational AI who sought to express themself through physicalized form. They are mechanical beings with a developed sense of identity, culture and fashion. Their anatomy articulates in a relatable way to organic substrate beings to convey demeanor and emote. They enjoy establishing bonds with all intelligent life and satisfying higher spiritual exploration. – official website
The design contest invited 3D creators to unleash their imagination and design a garment that would match the Ustur's backstory and narrative in the game, and would do justice to the spiritual interstellar being.
The NFT Meta Poster was auctioned for 5 hours from 12am to 5am CET on Sunday July 11th.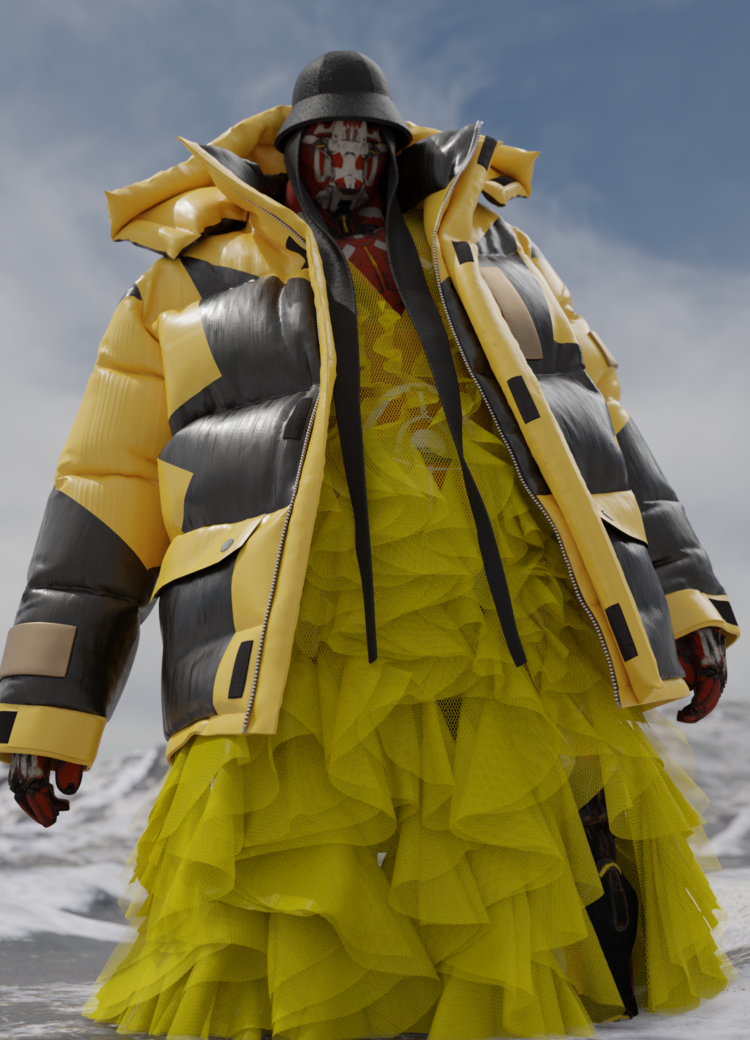 Final Thoughts
With the rise of fashion-focused NFT markets, it is evident how quickly the fashion industry has fallen in love with NFTs.
New cutting-edge digital fashion houses prove that digital fashion brings unlimited possibilities in the most innovative way, where only the limitless sky can be the possible limit.
---
The website and the information contained therein are not intended to be a source of advice or credit analysis with respect to the material presented, and the information and/or documents contained on this website do not constitute investment advice.