Before r/wallstreetbets, the major asset management firms would have agreed that collaboration in this context was absolutely impossible because they viewed the markets as a zero-sum game. For this reason, trading intelligence used to be developed in silos and in absolute secrecy. In their eyes, it is purely a competitive game. This belief system is so deeply ingrained that even within companies, quants work in small groups that compete with each other.
Between December 2020 and mid-January 2021, Redditors began following and supporting the theories of an online redditor named DeepF***ingValue (DFV). DFV was outraged that several hedge funds had shorted GameStop at well over 100% by taking leveraged positions to artificially push the stock price to an unrealistic valuation. As a result, the r/wallstreetbets community and other stakeholders bought shares and forced a massive short squeeze that drove GameStop's stock price to over $500 in late January.
The buying and flipping caused stockbroker Robinhood to pull the plug without warning, leaving its customers (many in the r/wallstreetbets community) unable to buy shares, destroying the market for GME, BB, AMC and several companies targeted by r/wallstreetbets. Buyers were forced to liquidate their positions, causing Reddit stock prices to plummet. Citadel, Robinhood's largest client, suffered losses from its subsidiary Melvin Capital, which took large short positions in GameStop. Some accused the company of colluding with hedge funds to eliminate the buy side of the trade. Lawmakers from both major parties also accused Robinhood of market manipulation.
On Feb 3, 2021, a reddit channel post appeared titled "/r/wallstreetbets will die soon if admins don't save us." u/zjz - a longtime moderator - asked for help after he said he was being "held hostage by top moderators." According to him, moderators who were no longer active at WallStreetBets came back and took over, setting up press email addresses and "scrambling to get paid from some movie deal." The post was quickly removed from the sub, along with many comments criticizing the new moderators.
Earlier, Discord announced that it had banned WallStreetBets Discord servers after "repeated warnings" for hate speech.
So perhaps it's not too much of a surprise that on January 28, 2021, a post appeared on twitter.com/WallStBetsDAO that shared the following...
Enough of the suits. Website coming over the weekend. Going to be a live AF. Be there for the ICO drop or be square. Gamestop was just the beginning. We talkin' STONKS, CRYPTO, OPTIONS... the works. Permission-based community will be hosted on $ETH. LEGGO!
What does this have to do with a Decentralized Autonomous Organization (DAO)? Simply put, Wallstreetbets (WSB) functions much like a DAO.
It is a collective of like-minded individuals with common goals
It has a decentralized structure (without reddit as a platform)
There are no clear leaders or hierarchies (at least in its original form)
Imagine if r/wallstreetbets was not "just a forum" but a DAO where everyone contributes, votes and invests. This is actually something that American billionaire and entrepreneur Mark Cuban (from 44:35) also advocates.
Meanwhile, the original mods of r/wallstreetbets claimed the following:
"It's time to build a new version of WSB. A decentralized version powered by smart contracts, where no one – not the mods, not Reddit – owns the platform. A place where you are financially incentivized to share your ideas and your memes. A place where you don't need to trust anyone because you can view the public, audited, and immutable code. A place where millions of individuals can pool their money together to have more power and influence in the market than the largest hedge funds."
also
"… it's time to stop betting against the house and become the new house. It's time to stop using centralized platforms that can shut us down without warning. It's time to stop using a broken financial system that is archaic and inefficient. It's time to decentralize."
Source: decentralized WallStreetBets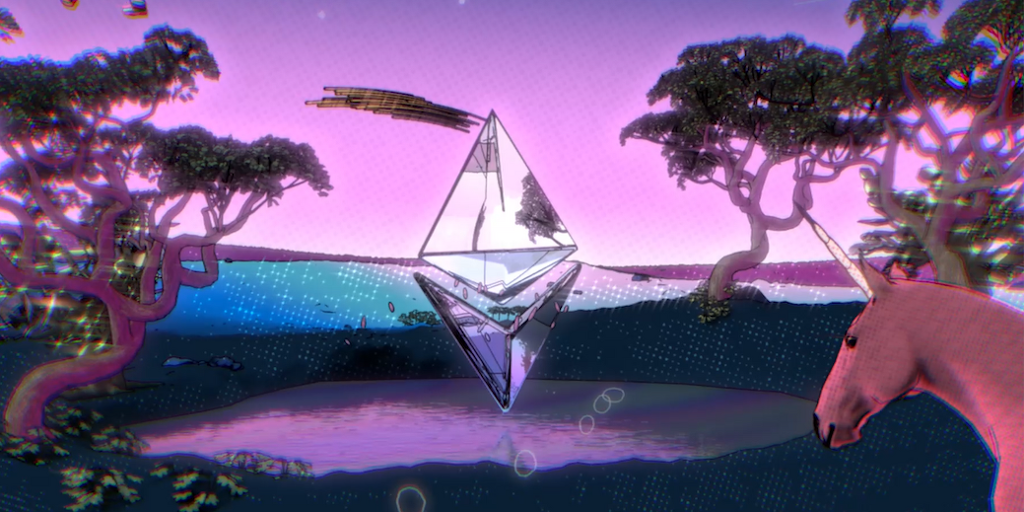 PleasrDAO
During the Uniswap V3 announcement on March 20, 2021, the organization posted on Twitter a short animation of a unicorn walking along flowing 3D curves reflecting its x*y=k model of pooled liquidity.
The artwork was created by an artist named @pplpleasr1 who promised that she and Uniswap would donate all proceeds to charities supporting AAPI (Asian Americans and Pacific Islanders) and other minorities to show solidarity with the #StandWithAsians movement. Suddenly, a group of fans banded together to pay 310 ETH for the NFT (about USD 569,000 at the time).
The non-hierarchical structure of DAOs has interestingly been achieved and utilized by a group of individuals including Pool Together co-founder Leighton Cusack, BlueKirbyFi, investor Andrew Køng, C.R.E.A.M. founder Leo Cheng, Alex Svanevik of NansΞn, and others. According to their Twitter account, PleasrDAO has plans to acquire more artworks.
Last most important - the DAO to fund the NFT did not exist before. It was a last minute DAO.
An individual listening to @jamis.eth tweeted on March 26 the intention to support @pplpleasr1 to build "PleasrDAO" and bid for and buy the NFT.
Let's support the most OG DeFi artist by forming a DAO to buy @pplpleasr1's genesis piece. We can @fractional_art the shares. What's the best way to go about this?? I can contrib 10Ξ. h/t to @lay2000lbs for the idea! @andy8052 @bluekirbyfi @iamDCinvestor @CryptoCobain
With the power of a handful of individuals banding together, more or less spontaneously only two bidders stood between PleasrDAO and the desired NFT.
So far, there have been only similar approaches close to a DAO, like the crypo-exclusive fund Metapurse, or like $WHALE to manage a collection.
Recently, a group of 54 people meeting in a Discord room created a DAO (BeetsDAO) and pooled 300 ETH (more than $500,000 USD) to buy four EulerBeats NFTs in an auction on OpenSea.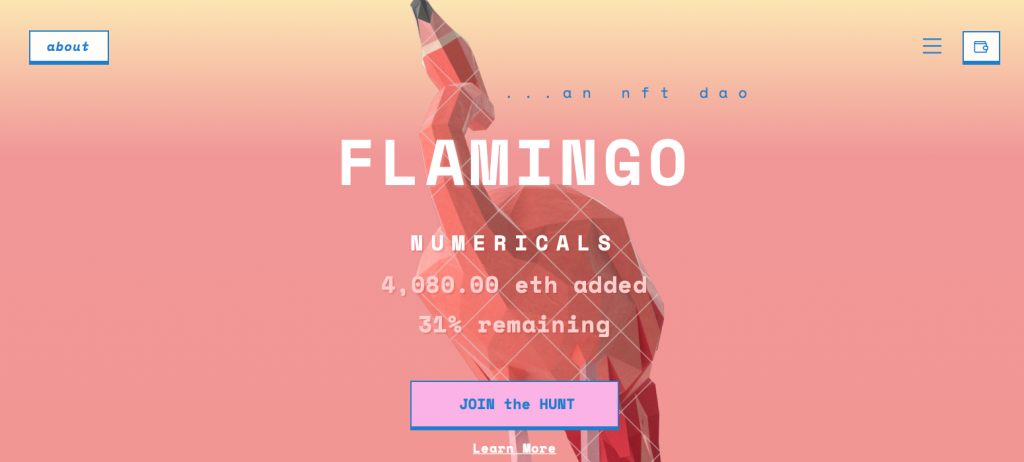 Flamingo DAO
Flamingo DAO is an NFT collective created and formulated by OpenLaw and The LAO. Flamingo DAO will act, in their own words, as a "hive" to help individuals, projects and groups build the emerging NFT cosmos.
Flamingo DAO members will support multiple use cases such as:
Acquiring NFTs and splitting them into fractions;
Commissioning work from NFT creators;
Investing in digital artists;
Creating digital museums and galleries;
Supporting investment in core NFT projects.
Flamingo DAO relies on curators who sit at the heart of the NFT ecosystem. These curators can help guide Flamingo DAO and provide insight into NFT trends, such as emerging artists, and can provide guidance on the NFT cosmos in general. Finally, if there is an artwork and Flamingo members would like to fractionate it, they can vote to do so.
Source: Pri Desai on Vimeo
Flamingo DAO is currently limited to 99 initial members (these organizations are limited to 99 stakeholders and have strict rules around the nature of their members due to the corporate form e.g. due to specific laws in the US regarding the number of stakeholders a company can have) who will pool their capital to make investments. Each member can buy 1% of blocks of Flamingo units for 60 ETH (up to 9% for 540 ETH). The application form can be accessed here: www.flamingodao.xyz/verify
An earlier acquisition from the collective was a CryptoPunk NFT for 605 ETH. "Alien" Punks is one of only nine that exists in the CryptoPunks universe. According to Priyanka Desai, the DAO has "hundreds" of NFTs in its growing collection, including rare Autoglyphs, NBA Top Shot cards, and properties in various metaverses.
More information…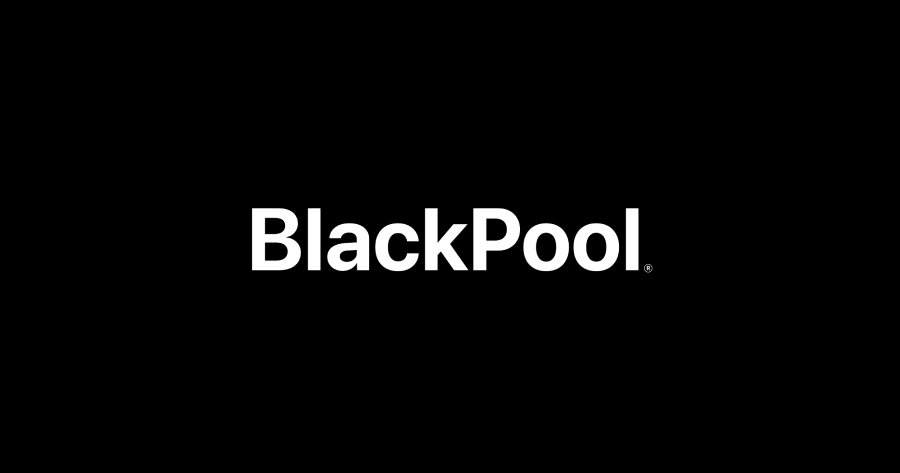 BlackPool
On December 7, 2020, BlackPool announced it would fund active, specialized pools of capital managed by engaged individuals on a selection of growing NFT platforms, including but not limited to:
Starting with Sorare, BlackPool aims to become a leading provider of financial derivatives on digital asset marketplaces, including valuation indices, insurance mechanisms and actively managed strategies.
More information…
Final Thoughts
Investment DAOs are becoming serious players in the token OTC markets. More and more people will invest in shares of reputable investment DAOs instead of investing directly in crypto tokens and coins.
The current strict limit of 99 stakeholders could be a burden due to specific laws in the U.S. regarding the number of stakeholders a company can have, but the current changes to "On- & Off-Chain Governance" on Wyoming LLCs could have a strong impact.
---
The website and the information contained therein are not intended to be a source of advice or credit analysis with respect to the material presented, and the information and/or documents contained on this website do not constitute investment advice.