The art world has maintained a regular perspective, exhibiting artists' art in "traditional" gallery shows, but the "norm" is beginning to change.
Artists have exhibited their work in the form of unmade beds (Emin) and livestock cut up with formaldehyde (Hirst). Reinventing oneself is a feature of the art world and a common thing. Some of these representations do not always go down well with some people, but many artists appreciate this as it affects the factor of surprise, shock or change. Nonetheless, physical spaces are more of a traditional way of representing their work.
A study conducted by Art|Basel (UBS The Art Market) has shown that most small art galleries depend on a single famous artist for their success. According to Dr. Clare McAndrew (head of the research report), the galleries are vulnerable if the famous artist leaves them, and their demise is considered a possibility, which is very dangerous. The report also states that about 93 percent of Millennials buy art online on platforms such as Paddle8, artnet or Artsy. This group indicates people who are open to trading in a different way. Therefore, technology naturally inspires dealers and artists to exhibit their works in different ways and make them available to an interested audience.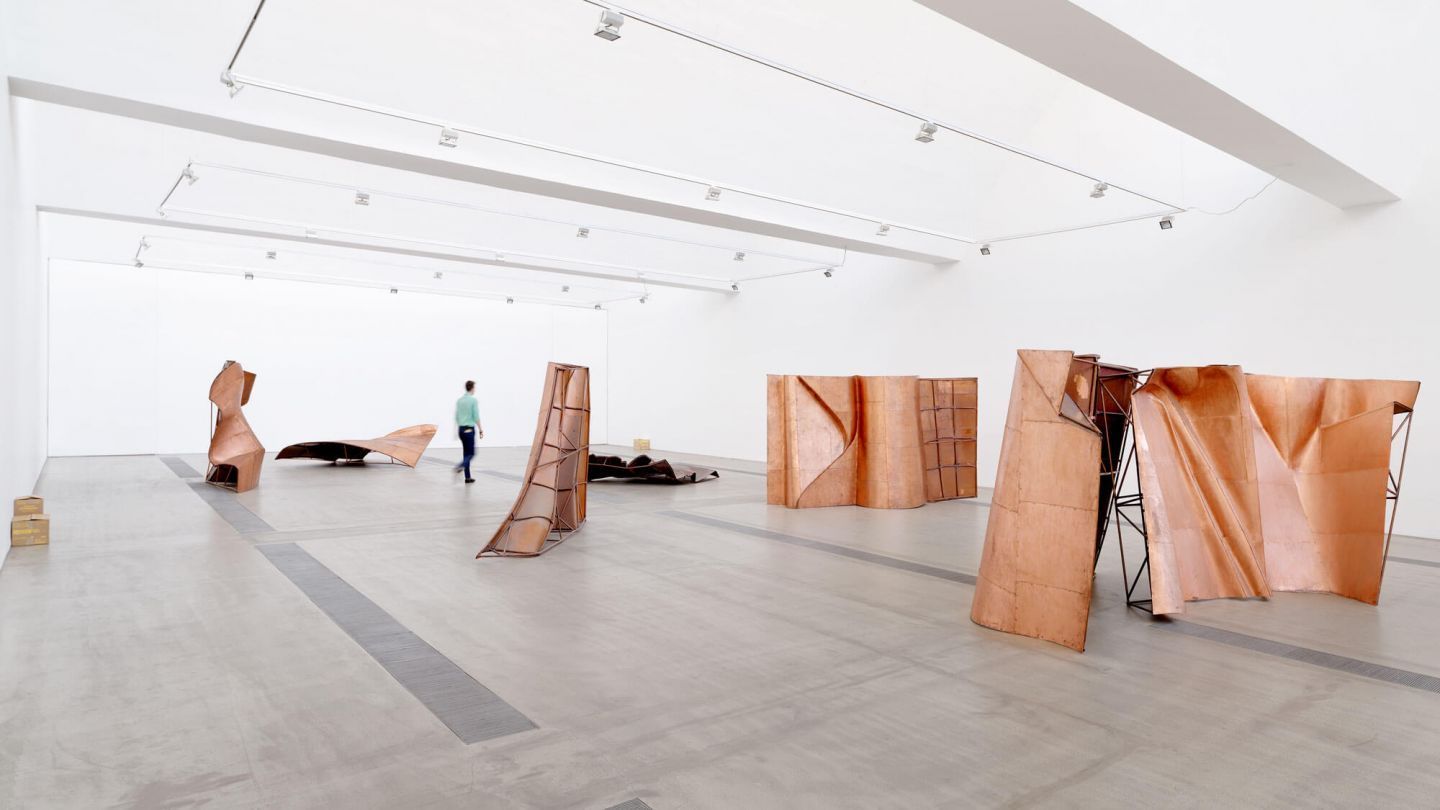 Virtual Reality (VR) experience is a future.
The need of the hour is to help the currently rare digital art marketplaces like MakersPlace transition into the virtual world enabled by, for example, Cryptovoxels or Decentraland. These are two digital - or more precisely - virtual worlds where cryptocurrency (e.g. by using ETH) trading is possible. A person can visit the world digitally and trade as in the real world and can buy properties, stores, art galleries and even open marketplaces to boost sales. So the possibilities are limitless. The assets within these worlds are called parcels, and once a user buys a parcel, they gain full ownership of the asset while paying for it in Ethereum ERC-721 (see my own article: Predicted Antiques of the Future).
Decentraland
In August 2017, Decentraland debuted its own coin called MANA. MANA raised a whopping $24 million worth of Ethereum in half a minute through an ICO. Currently, MANA has reached a market capitalization of 39 million USD. In December of the same year, packages were auctioned in Decentraland 28 million USD were exchanged for about 1000 to 2000 MANA as the average price of each trade. When the auction was completed, MANA expenditures were exhausted and its existence was burned - reducing MANA availability and increasing its price in USD. Since then, the same average price MANA purchase has averaged about $32,000 USD. Once Decentraland goes fully online (currently there is limited access for developers), users will be able to use their phones, web browsers, and VR headsets (like Oculus) to enter the world.
In this world, there are also many museums where visitors can see the works of many artists. The user can even participate in VR art events to exchange real artworks displayed in the virtual world. The purchased object is delivered to the physical address. The main purpose of the digital museum is (hopefully) to provide the same experience as in a traditional museum. Users will be able to meet and interact with curators, or rent a gallery and present their creations to their target audience.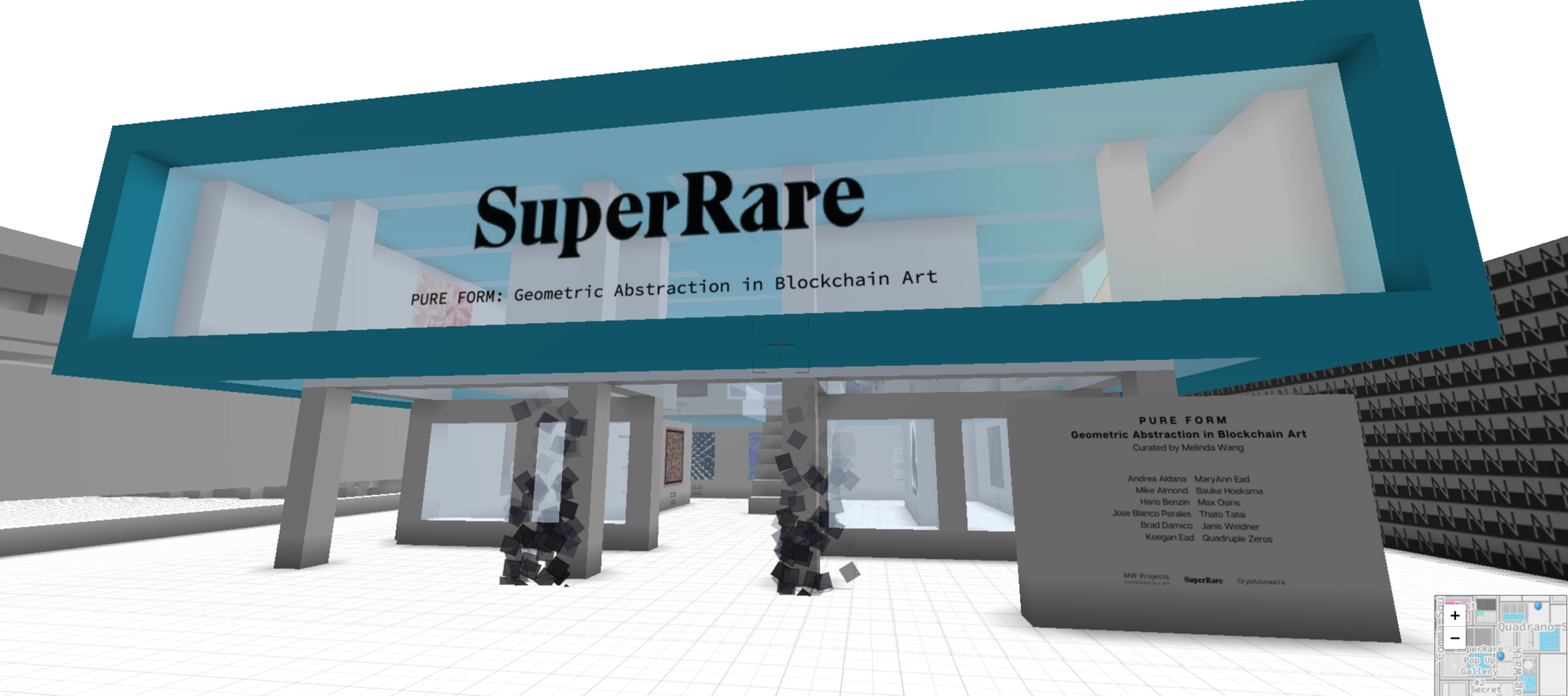 Cryptovoxels
Ben Nolan started Cryptovoxels on April 1, 2018 as a side project, but it got his full attention in June of the next year. For comparison, the world is like Minecraft, where you can use boxes to play with your creativity. However, here you can use images, hyperlinks, texts, art, audio, and even gifs to make advertisements that can help your virtual assets gain value.
Although Ethereum-based Cryptovoxels has not seen a massive auction, it is continuously growing. It was originally a small online community and today many of its packages have been minted and the community is getting bigger and is successfully aiming to "compete" with Decentraland.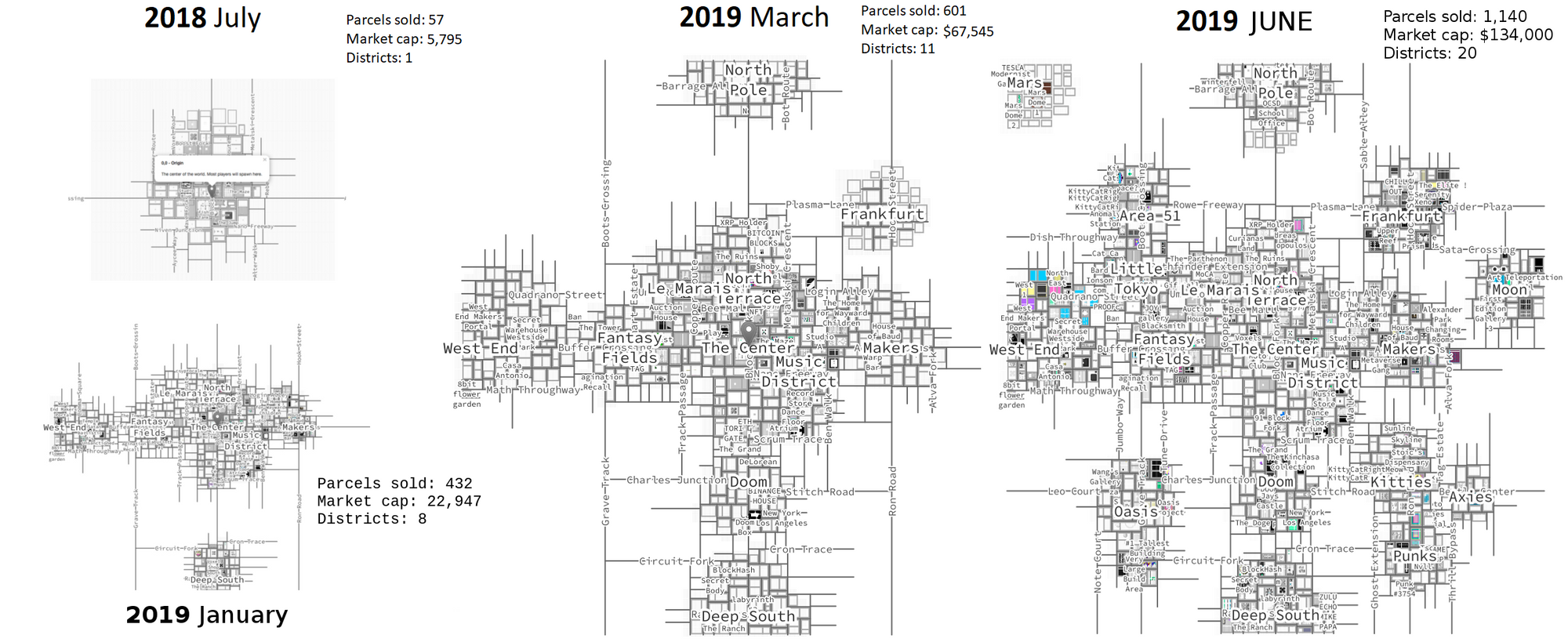 Comparison of both virtual worlds
The Decentralized Virtual Worlds Report has compiled the following data to compare the two approaches.
  
| Virtual World | Marketcap | Current supply | Total supply |
| --- | --- | --- | --- |
| Decentraland | $35,800,000 | 45,000 parcels | 90,601 parcels |
| Cryptovoxels | $142,000 | 1,246 parcels | 3,026 parcels |
These figures were as of 25th July 2019.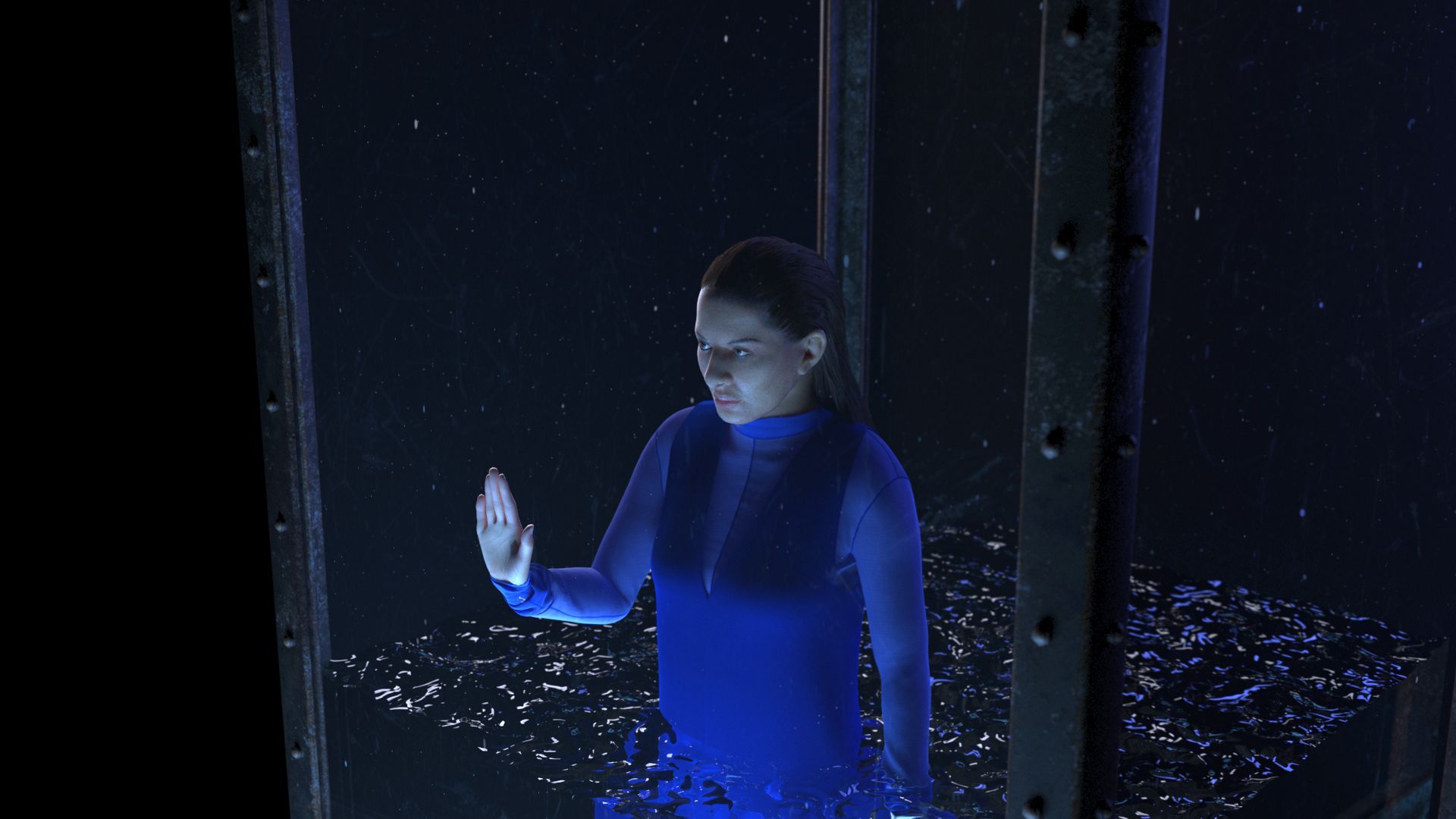 Key players
ART404 uses digital metrics available on social media to determine the "sentimental value" of an artist and their works. This is in turn manifested in a gallery where artists' creations can be sold in Ethereum. The details from social media platforms can determine value.
Synthesis Gallery. The pioneer of virtual reality art galleries is Synthesis Gallery. Its debut was supported by the artwork of Marc Lee, a famous Swiss artist. The gallery included works from his famous series "Non-places" and "10,000 Moving Cities." Both series gave a glimpse into the way the digital revolution has connected to our lives.
Anne de Vries. The Zabludowicz Collection in London provided a platform for this Dutch artist who sought to portray how technology has affected our perception and experience of the world. The work portrays thoughts on how new technologies have taken root in our need to transcend our mental and physical limitations. The artist believes "that science, spirituality and art have been joining hands for centuries to change the reality of our daily lives and the reality of our future."
Nikita Shalenny is a Ukrainian artist and architect who has been working as a mixed media artist since 2011. In the same year he was awarded the Public Choice Prize of "Pinchuk Art Centre" and the "Best Installation Prize" 2015 in Lithuania. Inspired by bridges, he worked on a conjunction piece. It is called "The Bridge" and is a mixture of sculpture, watercolor painting and VR. The work is distributed by Khora Contemporary.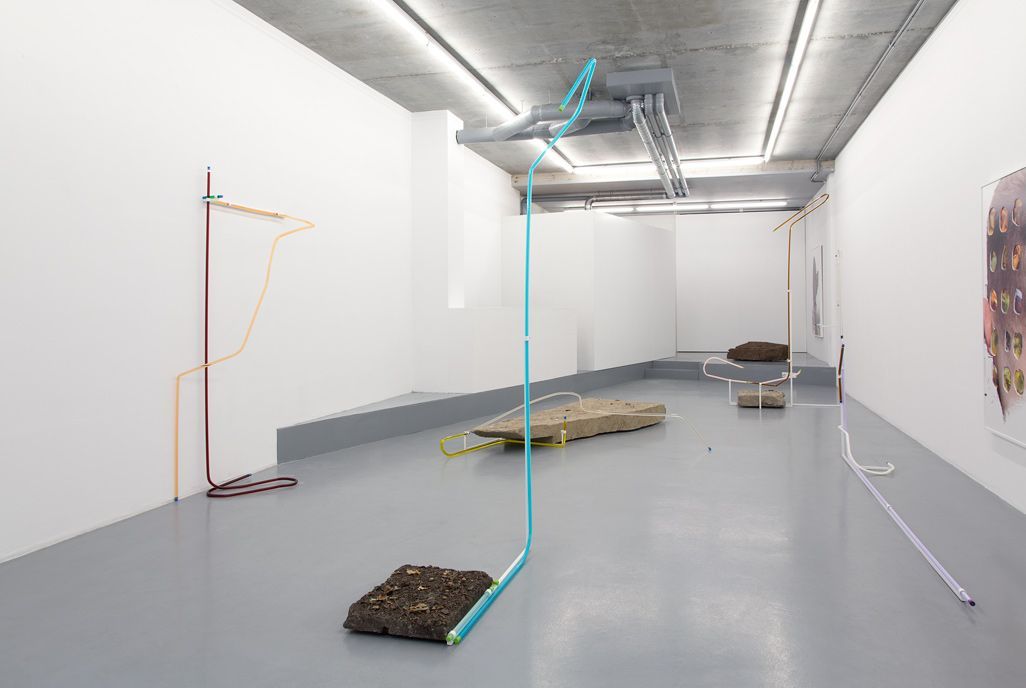 DiMoDa. This virtual institution based in New York launched TRANSFER Gallery in 2015. Since then, they have successfully completed several exhibitions with VR experiences designed by the artists.
Bjarne Melgaard and Acute Art. Melgaard, who hails from Norway, has teamed up with Acute Art to create "My Trip." A cyberdelic journey in the wonderland of virtual reality. This was his first project at the Julia Stoschek Collection in Berlin. This 360-degree experience consists of a combination of cyberdelic aesthetics of a lo-fi glitch form with psychedelic styles of the 60s, influenced by Art Nouveau.
Acute Art. Founded in 2017, Acute Art operates as a research center and curatorial laboratory for artists. Their mission statement is to "empower artists by giving them easier access to technology and digital art". Many world-renowned artists such as Jeff Koons, Olafur Eliasson, Anish Kapoor, and Marina Abramovic have been helped by Acute Art to create their digital galleries. The artistic director of this company is Danel Birnbaum, who left his job as director of Moderna Museet.
Artland. Mattis and Jeppe Curth are two brothers from Copenhagen who founded Artland in 2016. It is a "platform for artists and people interested in art". Their goal is to make Artland a platform where people can sell, buy, share and view art online, "just like Zillow" (the real estate platform). They visit artists around the world and create 3D scans of their artwork, which is then portrayed in a digital gallery that mimics physical space. One million USD was raised in the first round of funding by Shaka Loveless (songwriter and musician), Andreas Helgstrand (Olympic dressage champion) and Mikkel Hansen (professional handball player). Matterport is the technological driver of this platform.
Final Thoughts
The world of art is constantly reinventing itself, and traditional ways will soon become obsolete for the new generation that prefers to do business in the digital realm. These conditions are favorable for the art world to make a smooth transition into the digital world of art representation and to take advantage of the many augmented reality applications or, even more extreme, virtual reality for art exhibitions and galleries.
Recommended Literature
---
The website and the information contained therein are not intended to be a source of advice or credit analysis with respect to the material presented, and the information and/or documents contained on this website do not constitute investment advice.