Paul Romer was one of the first ambassadors for the idea of a new charter city. During his TED talk titled "Why the world needs charter cities," Romer announced a radical and bold proposal to accelerate development by having two countries - a "host" and a "guarantor" - enter into a mutually beneficial partnership.
Hong Kong was the original inspiration for many proponents of international charter cities like Romer. Hong Kong was seen as proof of concept: a city that operated for decades under British influence in Asia and then developed a unique political and economic system within China. International charter cities work like this: A new city is established in a sovereign country, but can experiment with its own political and economic system-usually one with low taxes and few regulations. A foreign country might even act as the city's administrator - the idea being that a spillover effect from that city will boost the economy of the developing country in which it is established.
There are certainly other examples of the creation of a "special administrative zone," such as at Guantanamo Bay on the southeastern tip of Cuba, which would be administered by Canada and link "the modern economy and the modern world" to Cuba. This is similar to the creation of a special economic zone in Shenzhen in China to connect the country to the rest of the world and create more economic freedom for experimentation without fundamentally changing the national economic system.
Titus Gebel and the concept of Free Private Cities.
In his 2018 book Free Private Cities, Titus Gebel modifies Paul Romer's charter city concept. Instead, in a so-called Free Private City, a private company provides protection for life, liberty, and property to residents in a delineated area as a "government service provider." He sees his paid model as more of an alternative order to the traditional nation-state.
It would also be another way of limiting power in the competition between legal systems. In emerging and developing countries, the legal system there does not inspire confidence. If you want to achieve something, you usually don't get anywhere through normal channels. That is why corruption and nepotism prevail there.
This may sound utopian, but it is not. There are numerous successful examples in history. The city-states of antiquity, the imperial cities or the Hanseatic city in the Middle Ages, to name just a few, have existed for centuries. Today's nation-state is more of a recent invention. In the Middle Ages, anyone who wanted to free himself from serfdom had to enter a free imperial city and stay there for a year without being captured. "City air makes you free" was thus to be taken literally. Free cities were historically strongholds of freedom.
There are a growing number of (actually very) different projects in the world. Nevertheless, what I outline here is still at an early stage. I try to look at these examples as neutrally as possible and cannot foresee their commercial success or political, economic or environmental difficulties.
Prospéra (Honduras)
Still under construction is the city of Prospéra on the Caribbean island of Roatán, which belongs to Honduras. It is not an independent state, but a Zona de Empleo y Desarrollo Económico (ZEDE. This is a special zone that officially continues to belong to Honduras, but under the Honduran constitution has its own legal system and administration.
A subsidiary of the Technical University of Munich is at the forefront of this development. InSITE BAVARIA says it is developing economic activities in the zone and plans to manage a planned industrial zone in the coastal town of La Ceiba in the future. The operating company (Honduras Prospéra LLC) contracts with potential immigrants. There is also a ZEDE "government" that is overseen by the state of Honduras. Prospéra is thus not a purely "private city" but a kind of public-private partnership with the state of Honduras, which is very close to the ideal of Titus Gebel. Benefits include a non-corrupt police force, efficient courts, and, of course, a minimum level of infrastructure. Unfortunately, since Honduras is still one of the most criminal territories in the world, it will be interesting to see if this affects the (rather safe) island of Roatàn, e.g. through various rebel groups or even cartels.
Zaha Hadid Architects, the computational engineering team at akt II and environmental engineering firm Hilson Moran have developed a digital architecture platform for building homes that respond to the specific environmental and social conditions of the climate, terrain and culture of Roatàn in the Caribbean. This includes a modular system called "Voxels," in which the main structural elements are made of sustainable wood sourced nearby from certified forests on the Honduran mainland and treated locally. Digital information technologies are used to optimize the use of all parts of the sustainably reforested wood to minimize waste and pollution. All of this helps reduce the energy consumption and carbon footprint of the construction project. The "Voxels" are algorithmically calculated to fit into their chosen layout. Each "Voxel" has a footprint of 35 square meters and is 4 meters high.
The system itself goes far beyond that, allowing homeowners to plan their homes and connect with local providers, consider the specific spatial needs of family members, share resources and costs with neighbors, and create flexibility for community modules like a children's playground.
Honduras itself potentially expects more investment and more jobs from this project. To achieve this, Próspera offers companies a very high degree of economic freedom combined with a low level of regulation. With a common law legal framework, familiar and flexible regulations, a Bill of Rights, low taxation, and protection of the environment, Próspera allows entrepreneurs to solve problems in a structural and responsible manner. As a country, Honduras is only 133rd in the World Bank's ranking of business friendliness, and the consulting firm Ernst & Young found that Próspera's legal framework would place the zone 9th on that list.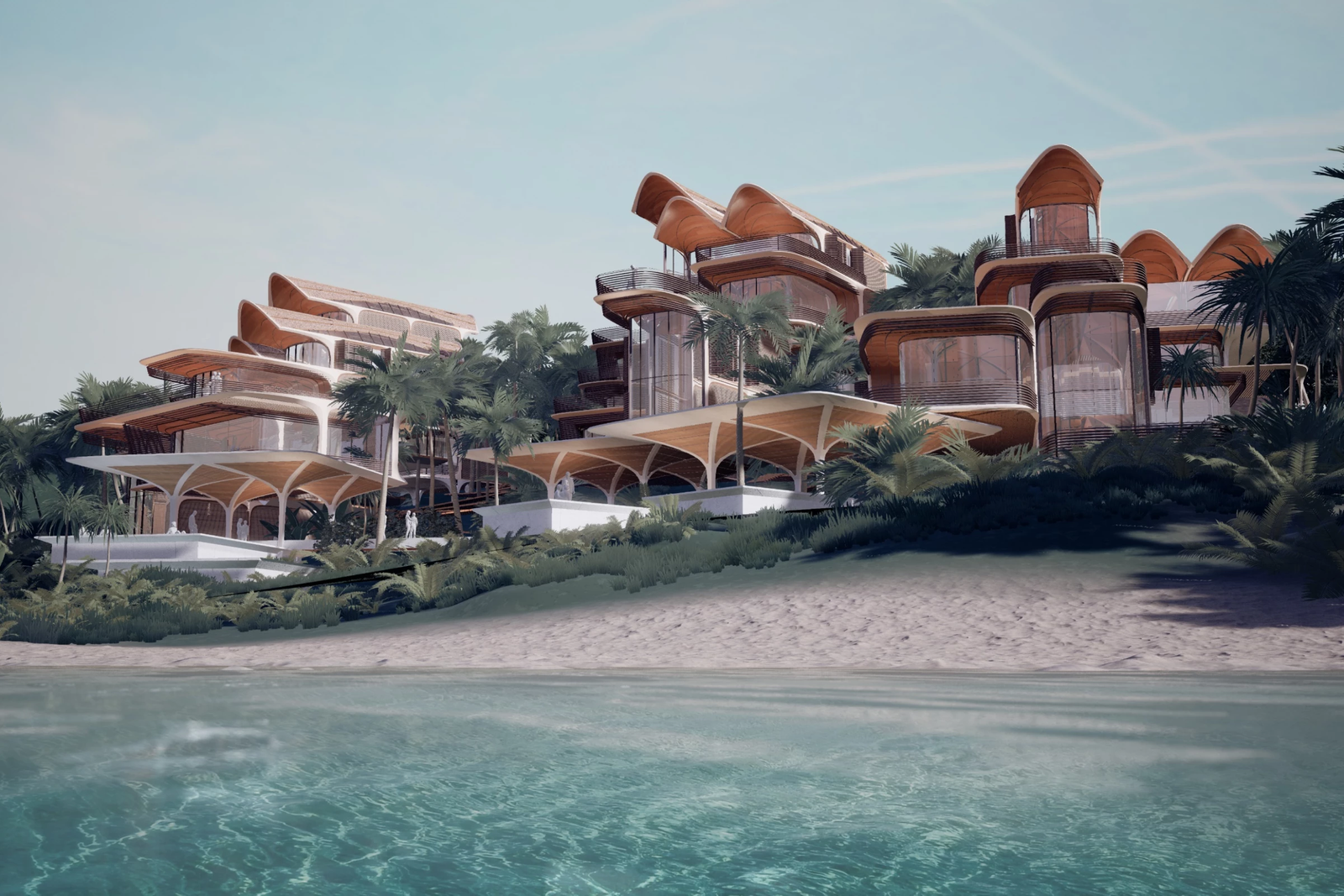 NEOM (Kingdom of Saudi Arabia).
NEOM is a planned cross-border city in Tabuk province in northwestern Saudi Arabia. The city was announced by Saudi Crown Prince Mohammad bin Salman at the Future Investment Initiative conference in Riyadh, Saudi Arabia, on October 24, 2017. The crown prince said the city will operate independently of the "existing state framework" with its own tax and labor laws and an "autonomous judicial system." NEOM will include cities, ports and enterprise zones, research centers, sports and entertainment facilities, and tourist destinations. Although NEOM will grow organically in line with its development, it is expected that 1 million residents will live in NEOM by 2030.
The initial budget is $500 billion and is supported by the enormous wealth of the House of Saud. Recently, the Saudi Arabian Ministry of Energy pledged its support to ensure Neom is completed on schedule. The 26,500-square-kilometer project, first unveiled in 2017 and scheduled for completion in 2025, will include high-tech projects powered by wind and solar energy. The project is part of the "Saudi Vision 2030" plan, which aims to attract foreign investment and create jobs to free the kingdom from oil dependence.
Liberland
Liberland is a self-declared "sovereign state (a micronation, not to be confused with a coastal city or territory such as Minerva). The micronation covers 700 hectares (7 square kilometers) of land located on disputed territory between Croatia and Serbia. Napredak comprises about 5 hectares of former industrial land located in Apatin, about 10 km down the Danube from Liberland. In Liberland and Napredak there is no zoning, no prescribed separation between commercial, residential, retail, municipal and recreational areas.
Liberland is an incubator and a model for a society based on the ideology of freedom and the principles of anarcho-capitalism. It is based on the idea that social movement toward individual and collective freedom, prosperity, and peace will not come from larger governments with increased control, but rather from the distributed intelligence of autonomous innovators and agents of change through "the politics of discourse." Their aspirations promote "individual and collective freedom, autonomy, minimal governance, voluntarism, beneficence, fair free markets, non-aggression, non-coercion, diplomatic goodwill, radical innovation, entrepreneurship, and environmental stewardship, all supported by a distributed and transparent peer-to-peer network (blockchain)."
Final Thoughts
Models such as charter and free private cities are not a utopia, but a business idea whose functional elements are already known (e.g., the provision of contractual services) and which only need to be transferred to another area, namely that of living together. Basically, the operator as service provider would only guarantee the framework within which society can develop openly in the sense of a "spontaneous order" (F.A. von Hayek).
Competition is an extremely fruitful mechanism in human coexistence because it serves simultaneously as a method of discovery, a filter of quality and a means of disempowerment. Only by creating small units that try new things can competition between systems be set in motion. After all, if citizens, i.e., customers, can easily migrate to the next provider, then governments must also watch what they do. The larger the states, the less this is the case.
Recommended Literature
---
The website and the information contained therein are not intended to be a source of advice or credit analysis with respect to the material presented, and the information and/or documents contained on this website do not constitute investment advice.